I wrote my first song when I was fourteen. It was terrible (as were the next 20 or so). But, I was hooked and persistent. A few years later I wrote a good song and knew it was good. I doubt any other experience has been as powerful.
In college I met Charles 'Chuck' Bradford, who became my life-long friend and songwriting partner. After a few years of songwriting, we formed Mission 66, a rock and roll band, and played gigs wherever we could get them in the deep south. Before going our separate ways (Chuck to the graphic arts and I to philosophy), we recorded demos of half an apocalyptic concept album called Last Train Out of Babylon.
In 2016 we realized that our song "Ten Thousand Fans (Can't Be Wrong)" was relevant to the US Presidential election. So we made a music video. And then we released our songs from the 1990s as an EP. And then we decided to record the rest of the album. Stay tuned: we've never recorded our best songs, but they're on their way.
"Trying to rock while I can rock, I'm trying to roll while I can roll."
Music Video: "Ten Thousand Fans (Can't Be Wrong)" by Mission 66 (YouTube)
Official Mission 66 site for music, lyrics, and more.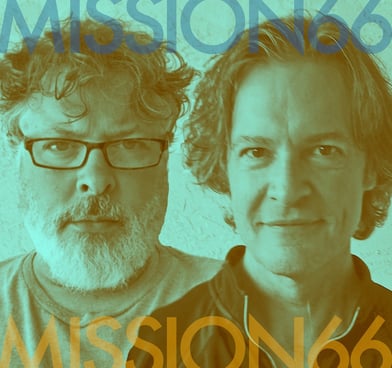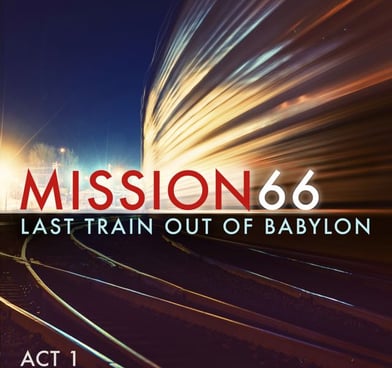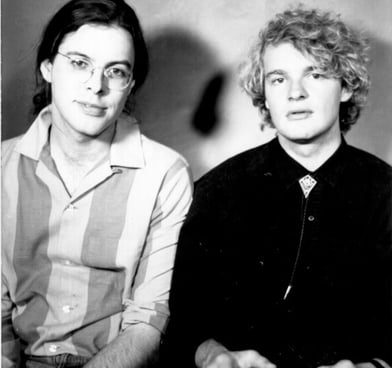 Mission 66 was founded in 1990 by Todd Long and Chuck Bradford who formed a live band to perform the songs they had written together. The performing lineup, which changed some during the next 3 years, included Long (vocals, bass, guitar), Bradford (guitar, keyboards, vocals), Brian Mulhearn (lead guitar), Chad Stuart (drums), Joel Stroud (drums), and Jamie Rankin (lead guitar). Performing at bars, clubs, dance halls, and music festivals in the deep south, Mission 66 played a combination of covers (what was then known as "Alternative" and "College Rock") and as many original songs as the various venues would allow. The band recorded high-quality demos of half of Last Train Out of Babylon, an apocalyptic concept album written by Bradford and Long, before disbanding in 1993.
Mission 66 endures as a life-long art project of Bradford and Long. In 2016, Bradford produced a music video for "Ten Thousand Fans" and the duo released their recorded songs from the 1990s as an EP (Last Train Out of Babylon: Act I). They are now in the process of recording the remaining songs, as well as writing new ones. The first of the new songs, "A New Direction", is scheduled for release in early 2022.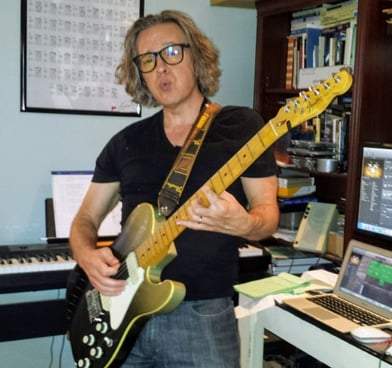 Recording guitar for "A New Direction"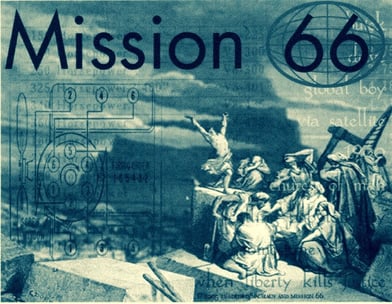 Early cover art by Charles Bradford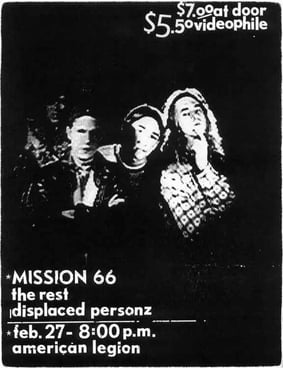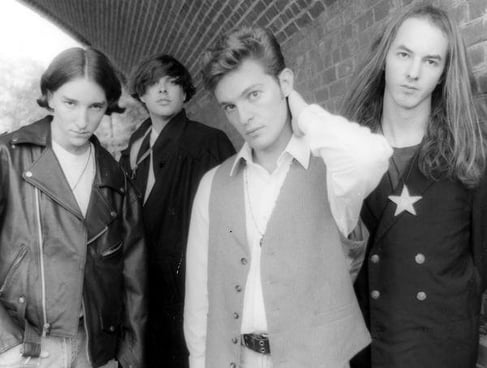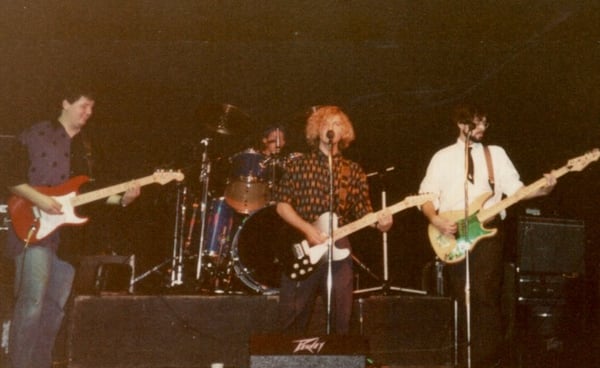 Mission 66, W.C. Don's, Jackson, MS 1992